Academician Zhong Nanshan wins Medal of Honor of Lotus Flower 2020 in the awarding ceremony held by Macao Special Administrative Region of China
2021-01-22
349
On January 22, 2021, the awarding ceremony of the Medal of Honor and Certificate of Merit of the Macao Special Administrative Region of the PRC for 2020 was held at the Macao Cultural Center. Academician Zhong Nanshan, the former president of Chinese Medical Association, the honorary director of the National Respiratory Medicine Center, and the founding director of the SKLRD, was awarded the Medal of Honor of Lotus Flower 2020.
The Medal of Honor of Lotus Flower is the highest honor under Macao's system of medals and certificates of merit, which is used to commend the individuals or entities with an outstanding contribution to the image and reputation of Macao Special Administrative Region, or with a significant contribution to the development of Macao Special Administrative Region in any field.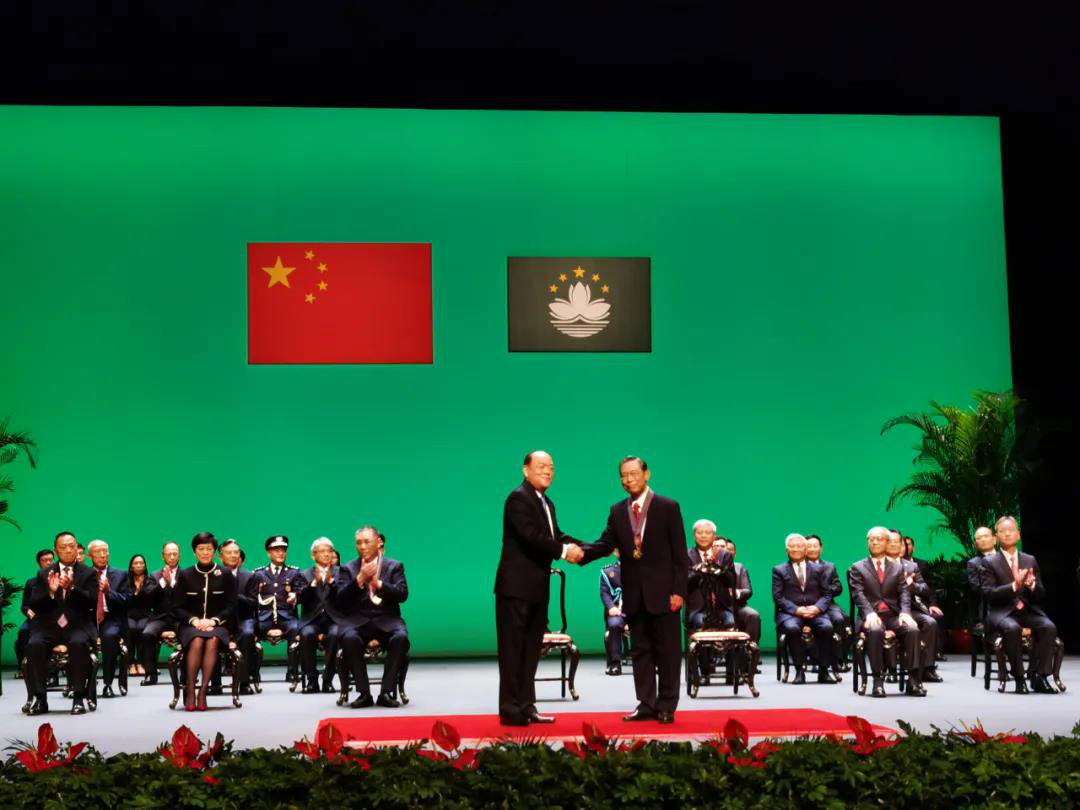 Academician Zhong Nanshan has been to Macao several times at the critical moment of the fight against the COVID-19 pandemic, who has shared pandemic fighting experience and raised suggestions for the Chief Executive, the departments involved in the pandemic fight and the medical workers including doctors and nurses, and thus has made an outstanding contribution to Macao's fight against the pandemic.